CVA Internship Applicants and New Hires FAQ's
Applying to the CVA Internship
How many sites can I apply to?
---
You can apply to as many sites as you like. How the application works... Each National Park Service Region has its own application. On that application, you can check the boxes of each site that you are interested in applying for. You will be expected to upload a cover letter for each intended site, each letter should be personally addressed to the supervisors of that park site. When you send it in, your entire application and its uploads will go to each of the supervisors of your intended park sites in that specific region. This includes the other cover letters that you uploaded, so be sure to include the name of the intended site in the name of the cover letter. It is up to you if you would like to submit uniquely tailored cover letters to each of the sites or simply recycle the same one and swap out the supervisor's name.
---
How is a paid internship different from a job?
---
As a Community Volunteer Ambassador, you will be enrolled into this AmeriCorps National Direct Service program. The program will pay you a living allowance for you to provide services in the form of an internship at a National Park site. A living allowance is not a wage or a salary. It is a stipend. Although, the internship is being hosted at a National Park Site, CVA members are not employees of the National Park and therefore CVA members are not regulated by the same National Park Service, regulations and policies (ex. overtime pay, PTO, etc) Stewards Individual Placement Program, a branch of Conservation Legacy, manages all aspects relating to payroll, health insurance, AmeriCorps paperwork, etc for CVAs. You are an AmeriCorps member serving in a paid internship position that is managed by Stewards and hosted at a National Park Site.
---
Who is eligible to apply to the Community Volunteer Ambassador program?
---
Although each park site has its own unique needs, there are some minimum eligibility requirements that must be met. These are defined by AmeriCorps, the park site, and other funders. 1. Age 21-30 years old 2. Must be a US citizen or legal permanent resident, see https://www.law.cornell.edu/cfr/text/45/2522.200 3. Must have a degree or equivalent professional experience 4. Can not have served 4 terms in AmeriCorps 5. Must be able to pass criminal history checks 6. Cannot have served as a CVA member for 2 full terms. * Returning CVAs are only allowed to serve in this capacity for 1 additional 50-week service term with a maximum of serving two 50 week service terms. One cannot be a CVA more than two times in their lifetime.
---
Should I apply if I can't commit to completing the 50-week service term?
---
No. CVAs are required to complete 1700-hours of service as part of their AmeriCorps Member Service Agreement. The CVA program is scheduled for January 28th, 2019-January 13th, 2020. Once a National Park site commits to hosting the CVA, they can not get a replacement if that CVA member quits or leaves before the end of the Service term. These National Park sites requested and, in some cases, paid to host a CVA, because they needed an intern to help build their volunteer programs. Therefore, to leave the program before the service term is complete would leave our National Park Service partners in a difficult situation. CVA members who leave before they complete their service term will not be able to receive the Education Award, serve in another AmeriCorps program, or reapply to the Community Volunteer Ambassador program. Only a few circumstances would qualify as an exception.
---
---
Interviewing
Who do I interview with?
---
National Park site supervisors decide on who they would like to interview. If you are selected for that stage of the hriing process, then your interview , or interviews, will be with them.
---
How will I be notified if I am selected for an interview?
---
Most National Park Service (NPS) Site Supervisors prefer to contact applicants via email. Therefore, make sure your email is accurate on the application form. All applicants selected for an interview will be notified by December 15th. Check the forums for updates about available or recently filled site positions. If you have questions for the site supervisor, you can post them in the forum as well. You may also email a site to follow up on your application status, but do this sparingly as site supervisors often have a multitude of other responsibilities and focus areas outside of the CVA selsction process.
---
What happens if I am selected to become an intern in the CVA program?
---
Either the national park site or Stewards, the internship administrator, will contact you to let you know that you were selected. You will receive a hire letter and instructions on getting enrolled into AmeriCorps from CVA Program Coordinator at Stewards (ex. Hilary Webster) via email. The AmeriCorps enrollment process requires a lot of time sensitive documentation and paperwork to be submitted. Therefore, it is very important to get requested documents turned in as quickly as possible. Having copies of ID's, birth certificates, social security cards, internet access on a PC (not a phone) and a working email address is vital to the process. The AmeriCorps enrollment process also requires a criminal history check in addition to the one that will be conducted by the National Park Service. All placements are contingent upon clearing the criminal history check. In positions that require driving, there will also be a driving records check. All placements are contingent upon clearing the criminal history check and getting enrolled 3-6 weeks prior to the start date of the program January 28th. For more information about the AmeriCorps enrollment process, contact Hilary Webster or read this document online.
---
Are interviews in-person or over-the-phone?
---
Phone interviews are the standard. However, if you happen to be in the vicinity of a park site that wants to interview you and it's possible to interview in-person, doing so could potentially give you an excellent advantage.
---
---
Cover Letters and Resumes
What do I do if I made a mistake on my application, resume, or cover letter?
---
Log in. Access the application form for that region. Revise. Submit. Although this process will not delete your previously submitted application with the attached resumes and cover letters, it will send an updated version automatically to the intended site supervisors. However, best practices would be for you to review your application materials , have a friend read through your cover letters, and double check the spelling and names of the intended recipients and park sites before you click the submit button.
---
What type of information should I include in my cover letter?
---
Here are some tips: #1. Read the site's position description and ideal candidate description. Each site is looking for someone to fill a unique role. No two sites are the same. Even though, you may be using the same cover letter as a template, tailor it with some revisions to show that you understand what the site is looking for. #2. Use your cover letter to explain how your experience, skills, and personality could be leveraged to provide the site exactly what they are looking for. Explain how you may have already acquired some basic experience or knowledge doing similar work/ projects/ studies/ research in past. If you don't have direct experience, highlight transferrable skills as they relate to project/event management, customer service, secretarial work, leadership, and mentoring/instructing. #3. Be direct and concise. The site has needs and goals. You have needs and goals. If given a chance to refine and further develop skills/knowledge that you've already started to acquire from elsewhere, your placement at that site will be mutually beneficial. #4. Refrain from using generic statements as a means to express why you should be selected, such as this position is something that you "have always dreamed of doing" or that you have "fond childhood memories of camping". Instead, explain how the opportunity to contribute at the park site is "in line with [your] professional goals" or that you are willing to commit to 50 weeks of service at this site because it resonates with your "lifelong appreciation for the outdoors". #5. Personally address the supervisor. Their name is listed as the Site Mentor contact next to every position description. To leave the best improession, make sure you spell their name correctly. #6. Use the correct cover letter format. Here is a resource that breaks down each paragraph of the classic cover letter format. https://careercenter.lehigh.edu/node/119
Good Luck!
---
Do I need to submit a federal resume for this internship?
---
No. You do not need to submit a federal resume, because you are not applying directly to a federal agency. Stewards, which is a branch of Conservation Legacy and a non-federal, non-profit organization, is the internship administrator. They are also called "employer of record" (even though it is not a job and you are not applying for employment). The National Park site is your host.
---
Should I add a picture to my resume?
---
Please do not add a picture of yourself on your resume. Instead, use your member profile to upload a picture of yourself. You can also add a small bio
---
---
Member Profiles
What are the benefits of making a member profile?
---
1. You get access to the CVA internship applications 2. You can post on our forums and ask questions directly to supervisors, staff, and locals who are knowledgeable about the position and the place you may be relocating to 3. All site supervisors can view your profile and may reach out to you even if you did not apply to their site. 4. If you're not selected as a CVA program member, Northwest Youth Corps, Stewards Individual Placement Program and National Park sites, still have your information and can contact you about other paid internship opportunities that we are offering.
---
What should I do if someone is being inappropriate on the forum?
---
Do not engage or respond. Report their behavior immediately to Northwest Youth Corps' CVA department by phone: 541-654-4709. Not only will their membership be deleted, but their application will be taken out of the pool. This is a forum for serious internship seekers and we have zero tolerance for billigerent, harassing, or unprofessional behavior. For a better understanding of our code of conduct see the link below: Code of conduct
---
Do I need to upload a picture or add a bio?
---
No. You can if you so choose, but it is not a requirement.
---
Who can see my member profile?
---
1. The website administrator 2. The other members 3. All site supervisors in the program
---
---
AmeriCorps & Benefits
What is AmeriCorps?
---
AmeriCorps is a network of national service programs, made up of three primary programs that each take a different approach to improving lives and fostering civic engagement. Members commit their time to address critical community needs like increasing academic achievement, mentoring youth, fighting poverty, sustaining national parks, preparing for disasters, and more. Taken from this webpage: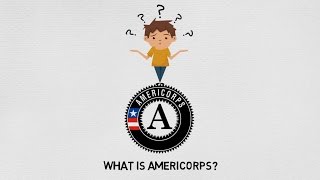 ---
What are the benefits of joining AmeriCorps?
---
Student loan deferment
Skills and training
Living allowance
Health Insurance
Education Award upon completion of service to help pay for college, graduate school, or vocational training, or to repay student loans
Career opportunities with leading employers from the private, public and nonprofit sectors
---
Benefits-related: What are my health insurance options?
---
Conservation Legacy provides AmeriCorps Health Insurance to all 1700 hr members. The plan is held by Cigna and administered by The Corps Network. More information can be found here. Your options might be different depending on your program or the state where you are serving. Please review the following information, and be sure to discuss this with your program. Whether you are already serving or just beginning your service, you should review this essential information. Family health care coverage: Under the Affordable Care Act, you can stay on your parent's health insurance policy until your 26th birthday. You can even remain on your parent's plan if you are married, not living with your parent(s), attending school, or not financially dependent on your parent(s). For more information about this option, please see: https://www.healthcare.gov/can-i-keep-my-child-on-my-insurance-until-age-26/. In addition, if you are married you may be able to get coverage on your spouse's plan. Health care coverage purchased through the Health Insurance Marketplace: You may be eligible to obtain health care coverage through the Health Insurance Marketplaces where you are serving, and you may qualify for financial assistance to lower the costs of insurance. In some cases, insurance may be available with no monthly premium. Learn more at HealthCare.gov. In addition, your program may be able to help you pay for coverage you obtain through the Health Insurance Marketplace. If they do so, this assistance may be considered taxable income. Medicaid coverage: Under the Affordable Care Act, many states are expanding their Medicaid program. Depending on the amount of your stipend and where you serving, you may be eligible for Medicaid. For more information, please see: HealthCare.gov. Current health plan offered by your AmeriCorps Program: Currently serving full time AmeriCorps members already receive insurance through their programs. Your program may elect to continue to offer you the same plan they are offering you now, even if it does not meet all of the requirements under the ACA so long as it meets the requirements for AmeriCorps programs (you can find what is required for AmeriCorps programs on page 11 of the document found here: http://www.nationalservice.gov/sites/default/files/documents/FinalProvisions6-25-13.pdf. For example, your current plan may exclude coverage of pre-existing conditions. If your current AmeriCorps health plan does not meet the new consumer protection standards of the ACA and you do not have other coverage, you may be required to pay a tax payment at the end of the year under the individual responsibility provision. Before deciding to forego other coverage that may be available to you, you should review your options at HealthCare.gov because you may qualify for free or low cost health insurance.
---
Benefits related: What is the Public Land Corps Program and the PLC Hiring authority?
---
The PLC is a work and education program involving the nation's conservation and service corps that contributes to the rehabilitation, restoration, and repair of public land resources and infrastructures. PLC projects provide opportunities for community and national service, work experience and training to young men and women 16-30 years old, inclusive, who are unemployed or underemployed persons. The PLC is authorized by the Public Lands Corps (PLC) Act of 1993 as amended by the Public Lands Corps Healthy Forests Restoration Act of 2005. The PLC hiring authority is a noncompetitive recruitment source that may be used along with other recruitment sources to consider eligible candidates when announcing positions under merit procedures. After successful completion of a PLC project which includes at least 640 hours of work on a project that furthers the conservation, restoration, construction or rehabilitation of natural, cultural, historic, archaeological, recreational, or scenic resources, PLC members [CVAs] may be considered noncompetitively for not more than 2 years from date of completion of their service (FSM 1800 Youth, Volunteer, and Hosted Programs, Chapter 1820 Public Lands Corps). Individuals responsible for certifying the PLC graduate service must ensure they are between 16-30 years of age (inclusive), when the certification of completion of service is signed.
---
Benefits-related: What is an AmeriCorps Education Award?
---
The Segal AmeriCorps Education Award is a benefit VISTA, AmeriCorps, and NCCC members receive upon successful completion of their term of service. The award can be used to go to specific schools or repay qualifying student loans. There are general terms that guide the use of the award and a process to follow to access your funds. The award is subject to taxes. Click these links to learn more about the "Ed Award". Pay for School Pay Student Loans Taxes on Ed Award
---
---